Do you often post to the same group of accounts in your daily workflow?  Sick of having to select them individually?  Well, now you can create a Posting Group and with the click of a button, you can post to all the accounts within a posting group!
Posting Groups
Here's how to create a Posting Group:
There's a new button in the Compose pane for Posting Groups, go ahead and click it!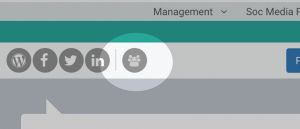 This will open a modal where you will create your posting group.  Its super easy!
Just give the group a Name, an optional Description and then select the accounts you want to be included in the group and click the Add button to move them into the group.  When you're done, click Save!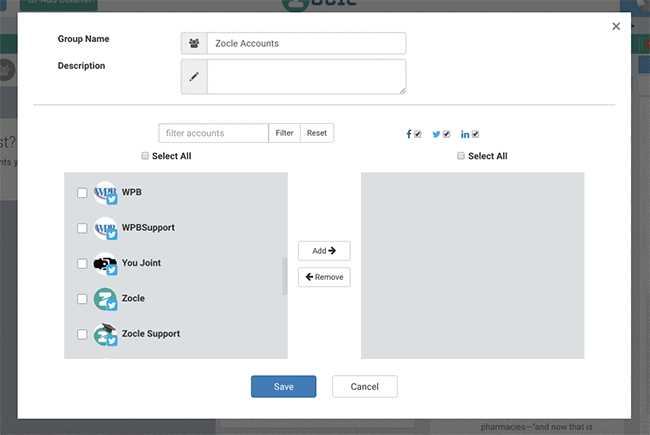 You Posting Group is now ready to use!
When you want to post to all of the accounts in a posting group, click the Posting Group icon in the Compose pane, select the Group and all the accounts in your group will automatically be active in the Compose Pane.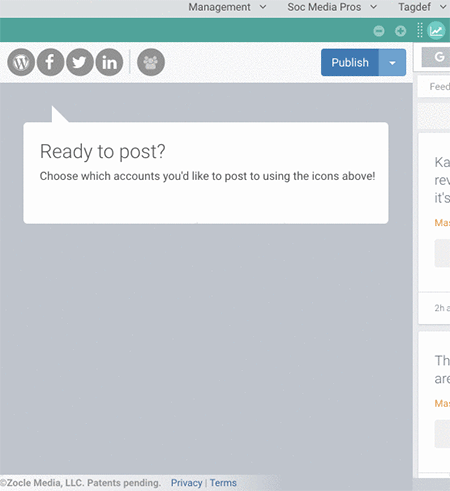 How cool is that?  Better yet, you can create as many posting groups as you'd like to simplify your workflow!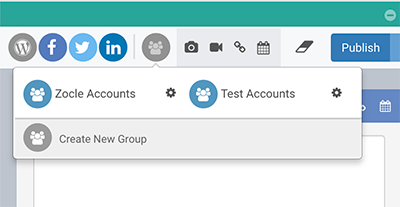 Wikpedia Search
We've added a new network to the Search Column: Wikipedia!  Why not add the most commonly used resource on the internet into Zocle?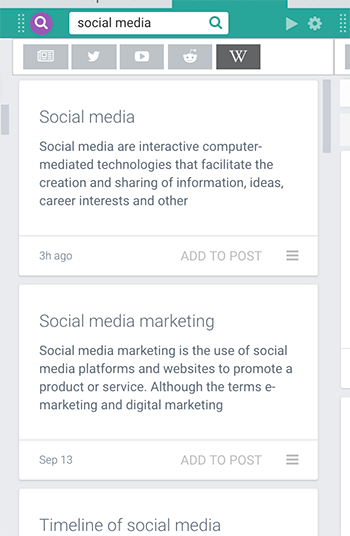 The cool stuff keeps coming!  Until next time, keep on Zoclin'!