Collaborating With Teams
Want to share stories, notes and images with other members of your Team?  It's easy, with just a click, you can send content to multiple Zocle Teams and have it instantly show up on Team member's dashboards.
Setting Up Collaborations
Collaborations are shared between members of Teams.  So before you set up your first Collaboration, make sure you have created a Team or are a member of a Team.  You can learn how to set up a Team right here!
OK, now that you have a Team (or are a member of someone else's Team) you are ready to begin collaborating with other Team Members.
Click the Manage Collaborations link in the Settings Menu.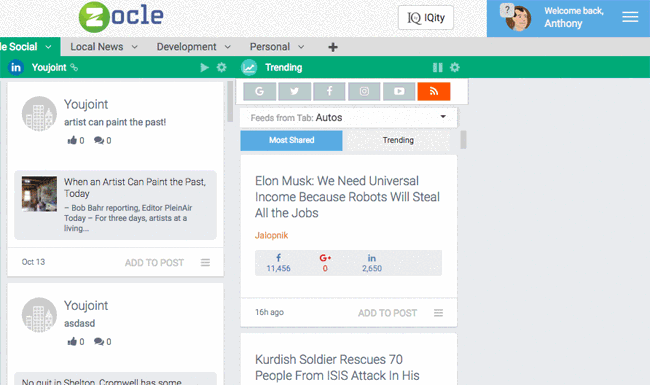 That will open the Collaboration interface where you can create and manage your Collaborations and see which Collaborations are available to you from other users.
Looking at the image above, you can see the area to the left of the popup allows you to create a new Collaboration and share it with any Team you are a member of.
On the right side the Collaborations that are available to you (ones you are a part of or you created) are displayed.
To create a new Collaboration, just fill in the fields on the left side of the screen and select which Teams you want to be included in the Collaboration.
So in the example above, I'm creating a Collaboration called Country Music News that I'll be sharing with the Morning Show Team and the Social Ninjas Team.
Once I save the Collaboration, it will display in the  Collaborations You Belong To panel, and I can add it to my dashboard by clicking the Add Column button.
It will also show up in the Collaborations You Belong To panel for ALL of the members of the Morning Show Team and the Social Ninjas Team since we shared this Collaboration with them.
The Collaboration Column and Collaborating Stories
Let's add the Collaboration we just created to our dashboard by clicking the Add Column button. (Note:  if you have lots of Collaborations, you can add as many as you want to your dashboard by clicking the Add Column button on each Collaboration that is available).
If you add the column before anyone has collaborated any content, it will look like this (note the toolbar at the top of the column, we'll come back to that in a minute):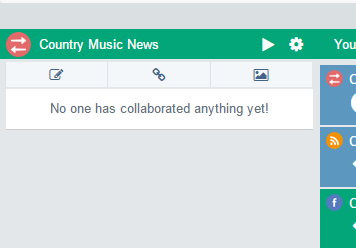 Now you and your Team Members are ready to share stories with each other!
On any story on your dashboard, you can share it with a Collaboration by clicking the action button and selecting Collaborate.
This will open a tiny popup that allows you to select which Collaborations you want to share it with.  In this popup, you can also add an internal note for your Team Members to see with the story.  You can also share the story instantly via Email and SMS at the same time!
That's it!  Once you share the story, all members of the Teams that have access to the Collaboration will see the story appear in their Collaboration Column.  It will show who shared the story and when they shared it.  It will also show an icon to let you know what social network the story originated from.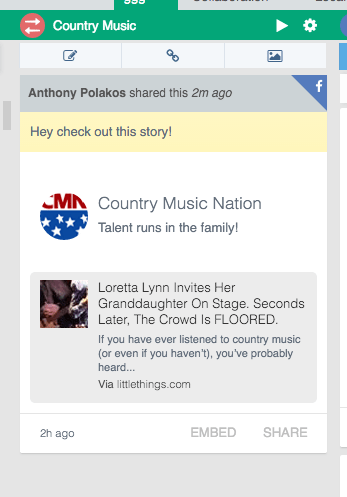 Then as your team members begin collaborating, you (and your team mates) will share great content you find that you can all use!

The Collaboration Toolbar
Each Collaboration Column has a toolbar located at the top that allows you to quickly share content with your Teams.  The Collaboration toolabr allows you to share Notes, Links that you find outside of Zocle and Images.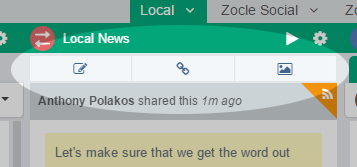 NOTES
From the toolbar, you can add internal Notes that your Team Members can act on (only your Collaboration Team Members will see Notes):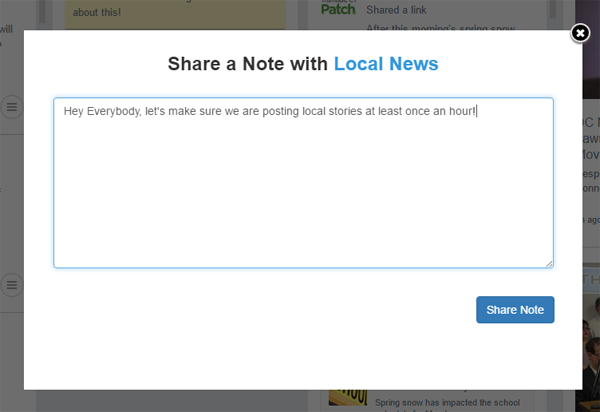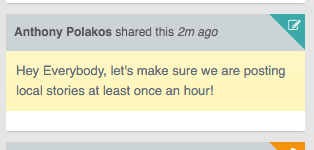 EXTERNAL LINKS
You can also share links you find anywhere online with members of your Collaboration!  Just paste in the link (and include an optional Note to go along with it) and share it with your Team!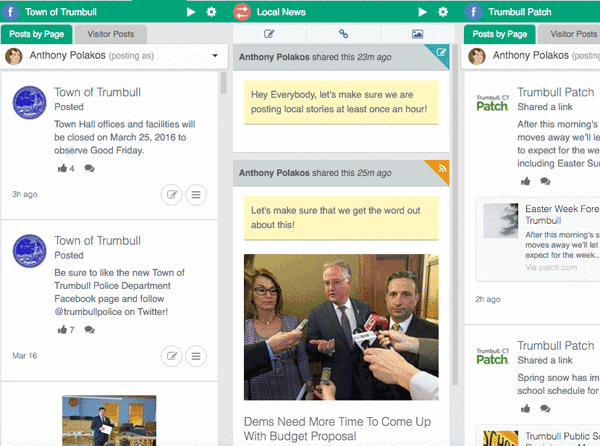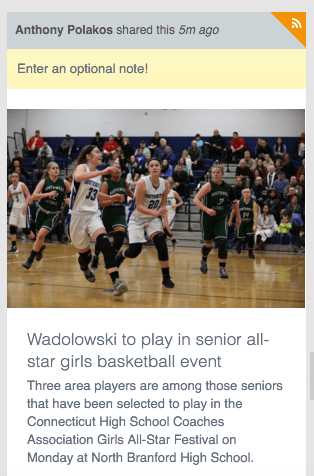 IMAGES
Upload an image (include an optional note) and all your Collaboration Team members will now have access to the image to use in their content.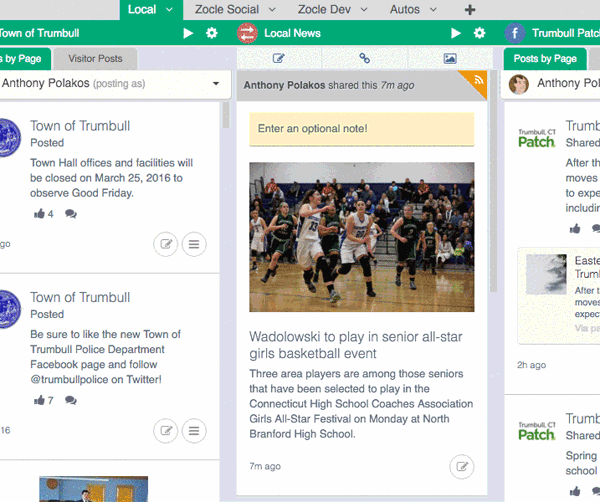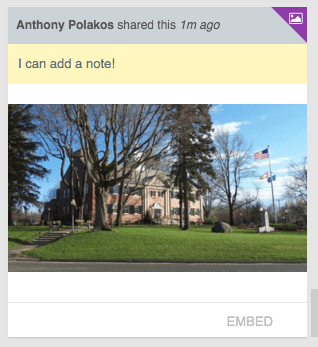 Use Cases
1) Since you can spin up Collaborations in seconds, you can use them to share content when a breaking news story has occurred.
For example:  A major gas fire has erupted locally and you have multiple people reporting on it.  You can quickly create a Collaboration column and share it with your News Team so you can all share content you find online in real-time about the crisis.
2) Much like we did in the tutorial above, you can use it for more general topics that will span a greater period of time like the very broad "Country Music" collaboration column we created.  You can share that with your Country Team as well as your Entertainment Team where they can use the content you all find to create some great stories on your website and socially.
Managing Collaborations
If you created a Collaboration, you can edit or delete it at any time.  All Collaborations that you created are located in the Collaborations You Belong To panel in the Collaborations interface.
When editing a Collaboration, you can change the Name, the Description or change what Teams can access to the Collaboration.
If you want to permanently delete a Collaboration, click the Delete button.
Not only will this remove the Collaboration itself, but it will remove the ability for all Team Members to share content into the Collaboration column anymore.
Users can still see stories that were previously shared in the deleted Collaboration, but they will see a notice indicating the Collaboration is no longer available.  The column will automatically be removed from the user's dashboard in 30 days (unless they remove it themselves prior)