Imagine You Could Listen In On What Your Audience Was Talking About Right Now
IQity Analyzes EVERY TWEET Your Followers Make
Using IQity's patented technology, we ingest every single tweet your followers make and analyze them on the fly to let you know what topics, hashtags, mentions and stories they are talking about RIGHT NOW. You'll know what is trending with your followers in real-time…allowing you to tailor your content to what is important with the people you interact with.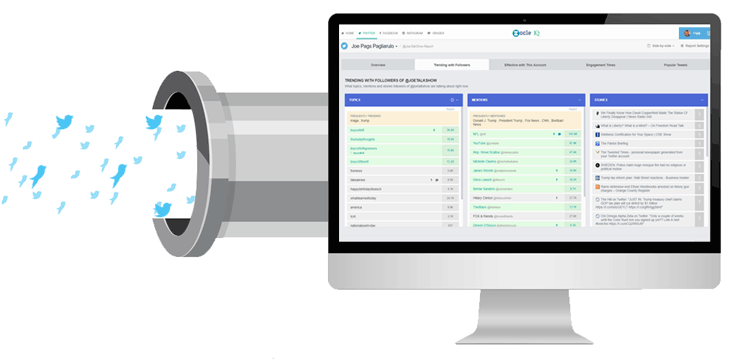 Why stop at analyzing your audience? With IQity you can track your competitors as well as your influencers and find out what makes them tick!
Compare your social accounts with your competition's accounts and see what is trending with their followers and get the scoop by posting breaking content first!
You don't have time to guess what works for your brand. IQity will inform you of which of your topics resonated with your audience and when is the best time to engage with them. IQity will also break down each topic with an effectiveness grade. The better the grade, the more engaged your followers will be!
Facebook and IQity Tracking Too!
We don't just specialize in Twitter. IQity gives you to the powerful insight into accounts from Facebook and Instagram too! Find out what posts were hits and misses by you and your competition. When is the best time and days of the week to post?
Take Zocle for a Test Drive