zo•cle (ˈsɒk əl, ˈsoʊ kəl)
(noun) A low plinth or pedestal used to display a statue or other work of art.
Zocle is an "all-in-one" application that allows you to manage and publish content to your brand's social accounts and blog all in one convenient dashboard.
You can also view local and global stories by adding Social or News Feeds to your dashboard, such as Facebook, Twitter, YouTube, Instagram, Pinterest and many more!
Much like its namesake, it truly is the foundation of your brand.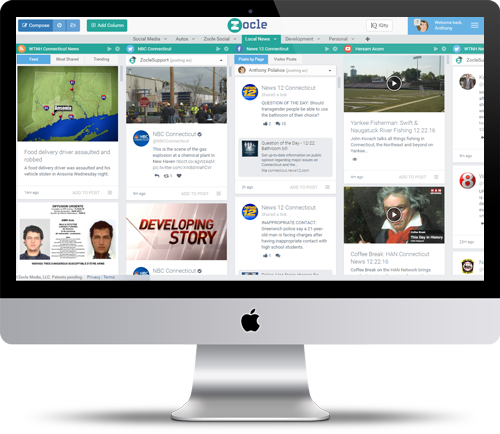 Post to your website's blog and your social accounts all in one click! Posts to your social accounts link back to your website allowing YOU to generate the revenue!
Compose all of your blogs, posts and tweets whenever you want and schedule to publish when you want. Why waste all day posting when you can schedule all of your content in one sitting?
Stories Don't Happen at Your Desk
At a concert? See breaking news? Get a message that you have to post something NOW?
Break out your smartphone or tablet and go for it! Zocle is fully mobile so you can blog, tweet or post as much as you want, while sitting on the train or standing in line at the coffee shop.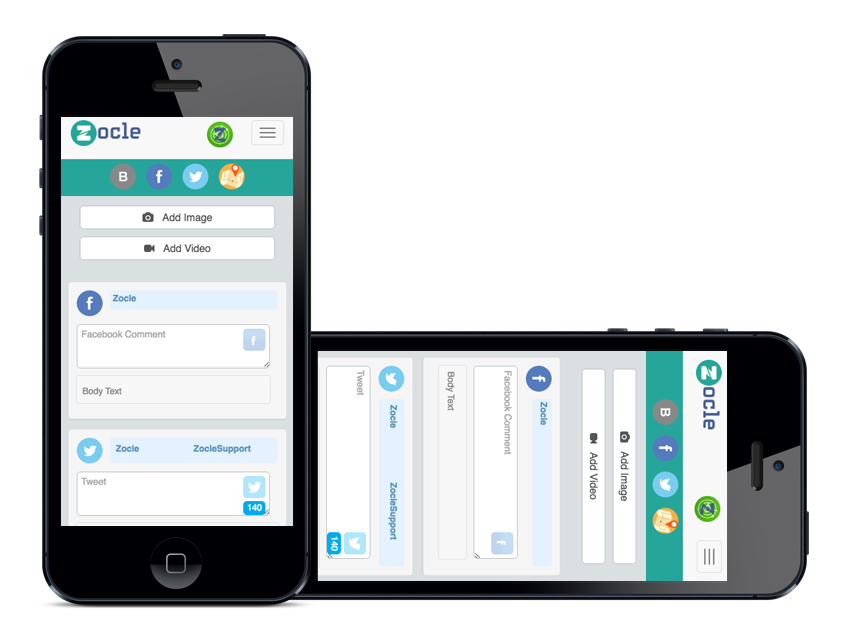 Take Zocle for a Test Drive